MATTIE EISENBERG
INTUITIVE. LOVING. SPIRITED.
"When you take a flower in your hand and really look at it, it's your world for the moment. I want to give that world to someone else. Most people in the city rush around so, they have no time to look at a flower. I want them to see it whether they want to or not."
GEORGIA O'KEEFFE
For as long as I can remember I have been aware of the complexity of the human spirit. Its tenderness, capacity for feeling, sensing and relating a constant educator for living in harmony with all that is.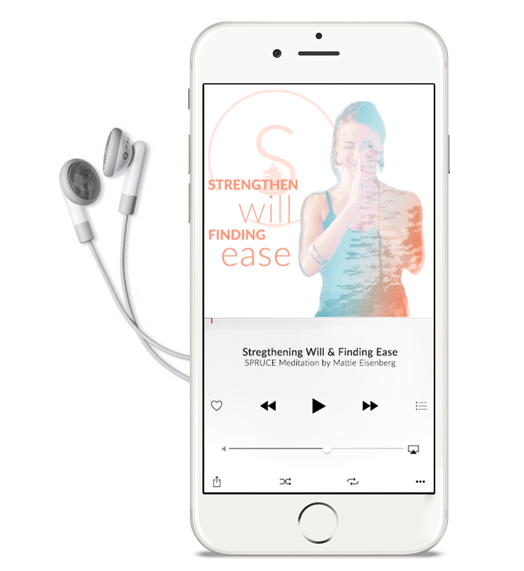 Spruce is a result of many years of committed personal and professional investigation into the art of empathic healing. Many rich, profoundly moving passages of human discovery, phenomenal experiences of individual strength and courage- emotional, physical, spiritual, educational- have informed my professional direction. Thousands of my clients and students, my own personal quest, and others served this cause.
At Spruce I present an offering of heart to the human dynamic of suffering and the amazing potential it offers for individual and global evolution. My mission is to help people rediscover ease, meaning and purpose in their lives through integrative healing of body, mind and heart. My goal is to do this with such precision and care that the movement from pain to release becomes a joyful passage in itself.
I invite you to explore our offerings and to choose your opportunities for healing, thriving and evolving. The best way to get in the know, get weekly inspiration and the Free Mediation for Strengthening Will & Reducing Disease.
In enthusiastic, humble service –

fun facts
MY DREAM HO– USE IS…
a glorified tree house.
I FEEL MOST ME…
while dancing, it's where people see
the uninhibited version of me.
FAVORITE ACTIVITY IS…
outdoor showering.
I INSTINCTIVELY…
rebel against conformity.
my CREATIVE HOT SPOT…
is in the kitchen.
My empathic gift lies in knowing the emotional, mental and historic root of an area of physical tension in the body. I also sense the presence of people who have moved on and receive messages from them from time to time.