MATTIE EISENBERG
INTUITIVE. GENEROUS. SPIRITED.
"it was when I stopped searching for home within others and lifted the foundations of home within myself I found there were no roots more intimate than those between a mind and body that have decided to be whole."
― Rupi Kaur
The complexity of the human spirit, its tenderness, capacity for feeling, sensing and relating are a constant educator for living in harmony with all that is.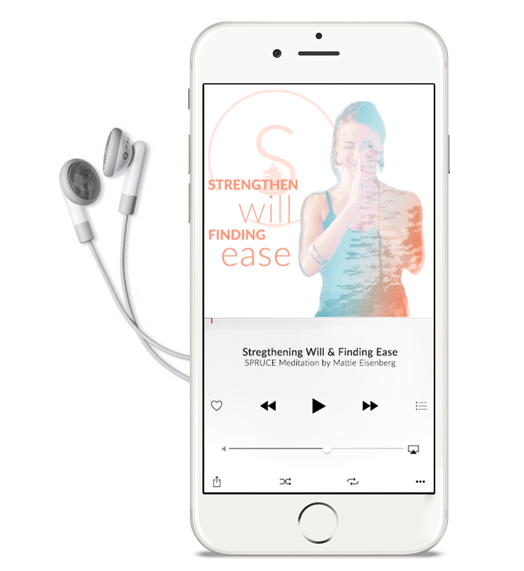 Spruce is a result of many years of committed study and investigation into the art of being. Many rich, profoundly moving passages of human discovery, phenomenal experiences of individual strength, vulnerability, and courage have informed its direction.
A deep reverence for the act of intimacy and trust is the foundation of our offerings. Clients are always treated with honesty, generosity, and equality, providing a safe and constructive atmosphere for them to resolve the emotional, psychological, and physical patterns that block them from living in unconditional wellbeing. The goal is to do so with such precision and care that the movement from struggle to release becomes a joyful passage in itself.
Body Mind Therapy sessions serve as an integrative method towards this end. In these we:
Teach the mind and body to communicate
Discern the physical location of a presenting mental or emotional distress; if the distress is presenting as purely physical acknowledge the accompanying mental or emotional messaging.
Explore how memories linked to distress distort the body-mind's energy and help the client to reframe them so they feel safe and secure.
Acknowledge how past experiences influenced thoughts, beliefs and resulting actions.
Investigate what is true now.
Put that truth into practice.
I invite you to explore all our offerings and to choose your opportunities for healing and emerging. Meditation training, yoga, and Reiki sessions are wonderful methods and tools in themselves and as support for Body Mind Therapy. The best way to get in the know, get weekly inspiration and the Free Mediation for Strengthening Will & Reducing Disease.
In enthusiastic, humble service –

fun facts
MY DREAM HOUSE IS…
in nature.
I FEEL MOST ME…
while dancing.
FAVORITE ACTIVITY IS…
outdoor showering.
I INSTINCTIVELY…
rebel against conformity.
MY CREATIVE HOT SPOT…
is in the kitchen.
My empathic gift lies in knowing the emotional, mental and historic root of an area of physical tension in the body. I also sense the presence of invisible energies and receive messages for clients from loved ones who have passed on.