It is well documented that the events of our lives, the things we learned, and even the traumas of our genetic predecessors greatly impact us and instruct how we move about in the world. Without even noticing it we adopt behaviors, thoughts, and even physical sensations that become a part of how we identify. When left unnoticed these adoptions blind us to our ability to act from inner wisdom and with individual license. We can find ourselves waking up saying, how did I end up here. This can happen in cycles too, we get on a track we like and then we unravel back to the where, why and how. In moments and periods of distress deeper disturbances occur causing greater physical strain and emotional and mental disturbance. If left unaddressed , our Self can form patterns of physical discomfort, emotional sensitivity, and mental confusion that guide us away from how we truly want to engage with ourselves and the world around us.
I use client driven awareness to explore how energetic imbalances are presenting, effecting, and impacting the lives of my clients.  A strong believer in the efficiency of interdisciplinary work my approach combines Mindful Investigation, Yoga and Meditation, Energy Work, and Holographic Memory Resolution. With curiosity and care clients rediscover how they work, resolve the thoughts/emotions/physical pains that keep them stuck,  and become empowered to make skillful choices for their future. Mindful "homework" practices are offered to further the development of self care and conscious living.
A rapid and comprehensive return to balance results when we address our organism together.
Spruce Voyage is an interdisciplinary healing program designed to restore emotional, mental, and physical well-being by addressing the interaction between emotions, thoughts, physical experiences, and spiritual understanding.
SPRUCETHRIVING
Personal Retreats
A two to four day retreat featuring a personalized itinerary of daily healing sessions, practice, and fun-work (fun inventive homework for down time/play time away away from Spruce)
Each retreat will include up to 4 daily sessions of one on one healing and guided practices. Thrivers are invited and encouraged to attend all ongoing public classes held by Spruce during their stay. Time for rest and reveling will be structured into each retreat to ensure for the complete integration of your efforts.
Itinerary for your experience will be unique unto you and decided upon collectively during our initial conversation upon your registration.
A SAMPLE DAY
10:00 – 10:45 AM Morning Meditation to center and set the intention for the day's voyage
10:45 – 11:30 AM Integrative Healing Session
11:45 – 12:30 AM Optional Group Yoga Practice
12:30 – 3:30 PM Personal time
3:45 – 5:30 PM Thai Bodywork
Your personalized retreat may include:
Holographic Memory Resolution

Yin Yoga

Meditation
SPRUCEUP
Body Mind Healing Services
MIND BODY THERAPY (currently in virtual format)
The counseling you will find at Spruce is designed to restore emotional, mental, and physical well-being at once. This is accomplished by addressing the interaction between emotions, thoughts, physical experiences, and spiritual understanding. Sessions integrate Mindful Investigation, Holographic Memory Resolution, Reiki, Yoga, Breathing, and Intuitive Wisdom to promote a comprehensive return to balance. In virtual counseling healing is accomplished in the places where you live out your life. This allows the advances achieved to be directly applied; you will be claiming your space, empowering yourself to be real anywhere, and building unconditional confidence. Virtual sessions may be held through either video or voice call, per your preference.
PERSONALIZED YOGA (currently in virtual format)
Personalized yoga is for Body Mind Therapy clients who are having difficulty connecting to and/or with their body. During this private lesson, the therapeutic benefits of yoga will be tailored to deepen your body mind connection, allowing you to process your experiences in a more integrated and introspective way.
DISTANCE REIKI (currently in virtual format)
Reiki is a Universal Healing Energy whose sole purpose is to restore wellbeing. An intelligent life force, Reiki goes to the heart of an issue illuminating roadblocks and opening doors to new perspectives and developments. Immediate effects include the easing of tension and stress- strengthening the immune system and facilitating clearer thinking. Reiki is used in hospitals to assist in treating ailments and surgical procedures. Longer term benefits boast the harmonization of body, mind, and emotions- the foundation for self actualization. Wether you are experiencing physical illness, seeking mental and emotional balance, or simply curious about working with energy Reiki is an excellent means to these ends. Distance Reiki can be sent to you wherever you are.
PERSONALIZED MEDITATION (currently in virtual format)
Meditation is an universal tool for stress reduction, focus, and the development of wisdom. Whether you are seeking a one time guided experience or instruction on how to start, overcome obstacles in, or deepen your practice customized lessons send you off feeling centered, capable, and directed.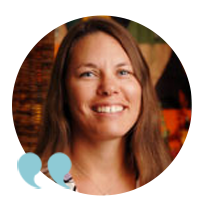 "Mattie is a compassionate healer. Her proficiency in massage combined with her knowledge of Yoga and energy work is an excellent complement to western and eastern medical therapies. Offering you quicker healing and increased flexibility. I would highly recommend her services."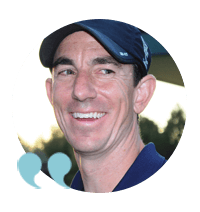 "Mattie has become a vital part of our team, guiding our success on the court and growth off of it through her integrated approach of yoga, meditation and visualization. She is so aware of our players individual bodies and minds while adjusting sessions to the overall needs of the team. This is something our team needed to get to the next level and I couldn't be happier."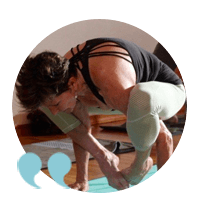 "Mattie is incredibly intuitive and supportive.What she brought to our sessions- a range of therapeutic massage methods, guided meditation, Reiki, breath work, acupressure, chakra balancing, and a host of other techniques- have helped me heal physically and emotionally. I feel that for a town the size of Walla Walla to have someone this experienced and accomplished is nothing short of a miracle."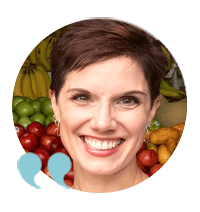 "My son struggles daily with elevated stress and anxiety. There are very few activities which will bring him release. After an hour with Mattie, Nick says he feels like melted caramel. His breathing and posture are improved, and his mood is shifted dramatically. I have absolute faith and confidence in Mattie and her ability to affect positive change."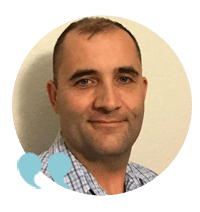 "Staying focused has been a problem throughout my life. Since studying yoga with Mattie my mental concentration, physical flexibility and ability to let external things go has greatly improved.

Her integration of emotional and mental exercises into her classes is unique. Seeing how that integrates into practice has been very educational and helped me to advance in ways I did not expect. I am more able than ever to live in the present."